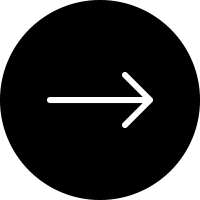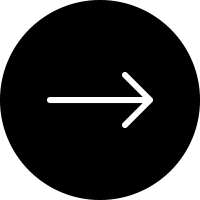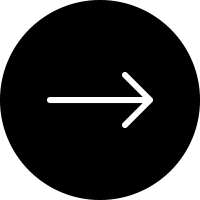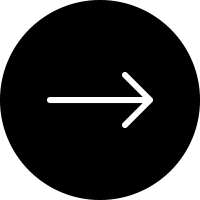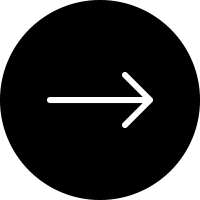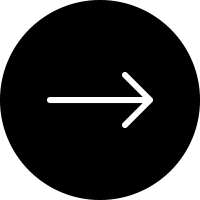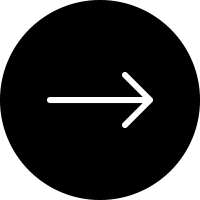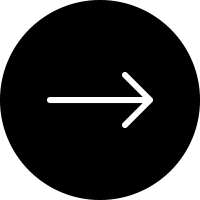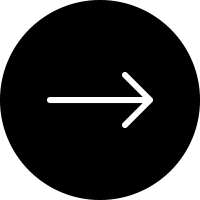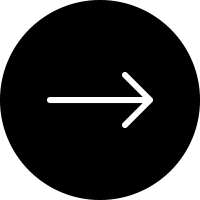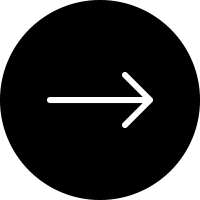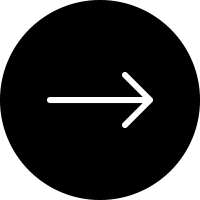 Tel: 07747192659 (Dr. Wang Chinese Medicine appointment only)
Qualified and Insured in UK
​
She is keen to help with healing hands has good professional reputation achieved great results.

​
​
Reasonable price.
​
Covid-19
​
There are antibacterial hand wipes at entrance, kitchen and bathroom in the office building, please clean your hands there before coming into office, also please sign each time when you visit clinic for NHS trace.
I wear type 2 face masks
and medical gloves all the time in office you are encouraging to wear same face mask too but if you feel too hard to breathe during treatment please let me know, as your health safety is most important, the office maintain good hygie
ne all the time.
​
If you have symptoms of coronavirus or you have received a positive test result please stay at home, I can't see you now.
All appointment by booking only, no half hour session at the moment as we are allowed to see limited number of patients per day. It takes more times and more harder to shopping for work now.
Hello and welcome to my website.​

I am an Holistic Chinese Medicine Practitioner, fully Qualified, Insured and Licensed to practice in the UK.
​I have 20 years' experience of practising Chinese Medicine, both in my home country of China as well as in the UK. I do Acupuncture, Cupping, Herbal Medicine, Gua Sha, Tui Na, Moxibustion, Reflexology, Traditional Chinese Medical Cosmetic Treatment for Skin conditions and Facial Rejuvenation, Chinese Hot Stone Therapy etc.
Common treatments include the following . . .
1. Pain relief treatment.
2. Stress & Anxiety& Insomnia
3. Fatigue,Vitality treatment for both women and men.
4. IBS, reflux acid pain, Indigestion, Weight management.
5. Hypertension, Low blood pressure.
6.Facial Acupuncture, Acne, sinus infection, bell's palsy , Warts, and other skin conditions.
7. Infertility for male and female, ED, Prostate conditions, sex drive, pain, dry, low performance.
​So no matter if you have stress, anxiety, fatigue, flatulence, want to look younger, improve your energy, man's confidence, or if you are frustrated with pain killers or other treatments haven't worked out for you, I always have solutions for you from Acupuncture, cupping, Herbs, Energy healing . If you would like to book an appointment, please call or preferably text me on the number provided. I can assure you of a professional and confidential treatment in comfortable surroundings.
If you are full time low income student, low income pensioner...and finance is not great, please let me know, I can give you a bit discount and try my best to help you.
As a self employed I have lots of bills to pay for both work and family, unlike people work for company self employed don't have company pension though my aim is to help as much patient as I can so I can help people with medical condition, also I have some money to make a living by the time I retired in the future, however, the job is very physical with huge responsibility, need lots of cleaning before and after each patient also the social distance in my office restricts visitors I can only do so much in a day, half an hour treatment is same to an hour need to clean up office too after treatment, while, I am not young enough to do too many cleaning , as a result I now mainly do an hour or longer treatment, so I can save up my energy for treatment ,and have some profits for my hard working, no one is easy with the Covid 19, I am sure you understand my situation.
​
Many thanks !
Dr. Wang (Chinese medicine)
Acupuncture Chinese Herbal Med Gua Sha
​
Facial Acupuncture Cupping Tui Na
ABOUT THE PRACTITIONER

I am an holistic Chinese medicine practitioner and a member of Association of Chinese Medicine Practitioners in Acupuncture and Chinese Herbal Medicine, Chinese Cupping, Gua Sa, Moxibustion, Tui Na (Therapeutic Massage), Stone Therapy, as well as Traditional Chinese Medicine for Cosmetic treatment in UK.
​
I have a M.D in Acupuncture and a Doctorate in Alternative Medicine (Acupuncture, Chinese Herbal Medicine, Acupressure, Energy Healing) from Alternative Medicine Institute.
​I am a fully licensed and qualified and insured and registered in Chinese Herbal Medicine and Acupuncture and Tui Na and other Chinese Medical Treatment in UK.
I have been successfully practicing Traditional Chinese medical treatment for 20 years providing treatment solutions in China as well as in the UK. I have also had working experience in Hubei University of Chinese Medicine clinic.
​
​
​I have made Belfast my home and it's an honour to serve the people here. I think it is a very nice place to live and work. I find great satisfaction in my work . I find the people here are very friendly and nearly all of my clients are respectful and polite. I feel very lucky and I pray for their health and wellbeing regularly.
According to some top media official survey, people in Northern Ireland are the 'happiest people in UK' and I can understand why.
​
ABOUT CHINESE MEDICINE

Chinese Medicine has been used for thousands of years in China to treat everyone from royalty, wealthy people to the ordinary person and in China,now is mainly carried out in private clinics and some combined with various high end cosmetic treatments. This is primarily private and personally funded, similar to the USA and other countries. In the UK, medical treatment is free through the NHS and therefore Chinese Medical Treatment is considered as an alternative medicine which treat many conditions including infertility, pain relief, fatigue, age related issues etc as well as preventative measures. As the saying goes "An ounce of prevention is worth a pound of cure"

More and more physiotherapists in the UK and around the world are now using treatments originating from Chinese Medicine, such as Chinese Cupping Therapy, Chinese Acupuncture, Bamboo Massage, Stone Massage, Reflexology, Tai Ji, Qi Gong, Ear Candling and Dry Needling. Japanese Shiatsu and Thai Massage also developed from Tui Na and Chinese Medicine theory.
In the UK the royal family often use Chinese Medical Treatment, as well as people who prefer natural therapy. Chinese Medical Treatment is a great alternative to traditional Western medicine especially in the treatment of pain, so if physiotherapy hasn't been successful for you or you are frustrated with pain killers and their side effects, then try my Chinese Medical Treatment.
CONDITIONS
Conditions I can help include . . . alphabetically

Acne, Arthritis, Addictions (Alcohol, Tobacco, Sex)
Back Pain, Baker's Cyst, Bad Breath
Cholesterol (High), Chronic Fatigue Syndrome, Constipation
Depression, Diarrhoea
Eczema, Arm or Elbow Pain, Enlarged Prostate (Inflammation)
ED Impotence, Ejaculation (Premature, Retrograde)
Fatigue, Fatty Liver, Frostbite, Frozen Shoulder
Genital Warts, Ganglion Cyst, Groin Area Pain
Hair Loss, High Blood Pressure, Herpes, Haemorrhoids
IBS (Irritable Bowel Syndrome), Infertility
Joint Pain, Jaw Pain (Stiffness)
Knee Pain
Leg Cramps
Migraine Headaches, Menopause (Male & Female), Memory Loss
Neck Pain (Stiffness) Nightmares, Night Sweats
Obesity, Otitis Media (Ear Infection)
Palpitations, Prostatitis (Swollen Prostate) Parkinson
Quitting Smoking
Rhinitis (Nasal Irritation), Reflux acid pain
Sleeping Problems, Smelly Urine, Sciatica
Tinnitus (Ringing in Ears), Tennis Elbow (Elbow Pain)
Urinary Tract Infections
Vitiligo (Skin Pigmentation), Vaginitis (Sore, Swollen)
Wind (Flatulence), Weight Loss

. . . . and by category
Internal
Colds • Constipation • Diarrhoea • Flu • Gastritis • Hepatitis • Hypertension • Indigestion • Migraine • Peptic Ulcers • Palpitations • Obesity • Thyroid Disorders
Muscular – Skeletal & Neurological
Arthritis • Back Pain • Bell's Palsy • Cerebral Palsy • Frozen Shoulder • Lumbago • Neuralgia • Sciatica • Sports Injuries • Stiff Neck • Stroke • Tennis Elbow
Mental – Emotional
Anxiety • Depression • Fatigue • Insomnia • Panic Attacks • Stress
Dermatological
Acne • Dermatitis • Eczema • Herpes • Psoriasis • Baker's Cyst • Ganglion Cyst • Warts
Gynaecological
Amenorrhea • Cystitis • Dysmenorrhea • Endometriosis • Hot Flushes • Infertility • Irregular Periods • Miscarriage • Morning Sickness • Pelvic Inflammation • Vaginal Discharge
Addictions - Alcohol • Tobacco • Sex
Men's / Women's Issues
Male Impotence • ED • Loss of Libido (Sex Drive) • Infertility

TREATMENTS

The treatments I offer are wide and varied and will be tailored to your specific needs.
Chinese Medical Treatment focuses on whole body wellbeing and it is important that a full and proper consultation occurs beforehand.
ED & Premature EjaculationTreatment
I am first one advertising in Northern Ireland maybe in UK to help people with the condition with Chinese medical treatment, I have many years experience and a great success rate with outstanding results. Some patients are more than 70 years old and after treatment they feel like a young man again. My treatment technique is pioneering based on Chinese medical theory and Chinese medical treatments, plus modern science knowledge as well as my working experience.

This is an effective non-chemical treatment involving a combination of Acupuncture (non-genital areas), Cupping, Gua Sha, Herbs,etc. Most patients have reported an increase in the quality and duration of their erections after their first treatment.
The treatment also helps increase urine flow and prostate conditions and prevention of testicular cancer and cyst ... makes you more confident too. I have also had success in increasing fertility when female partners are also treated for low sex drive, low energy or other conditions using my Chinese Medical Treatment and Herbs.
My treatment is natural and non chemical.
Low sex drive treatment :
There are many couples divorced due to the sexual compatibility.
Low sex drive can be very difficult for you and your partner. It's natural to feel frustrated or sad if you aren't able to be as sexy and romantic as you want — or you used to be. At the same time, low sex drive can make your partner feel rejected, which can lead to conflicts and strife. This type of relationship turmoil can further lead to divorce.
This treatment is suitable for both men and women wishing to boost their energy and libido (sex drive), and for fertility too.
Service Fee
​
Credit/debit cards are not accepted at the moment, discount is available for regular patients. Results is key of my treatment, as good treatment last for long time. Many thanks for your understanding.
Acupuncture................................................................................. £25 per session
Cupping........................................................................................£20 per session
Tui Na.....................................................................................................£50/h
Acupuncture, Cupping, Gua sha, Tui Na together or any 2 or 3 of those £50 treatment + consultation time last roughly 1.5 hour for first visit
£35/h regular patients.
£40 /h Acupuncture only treatment + consultation time together first visit .
​
​
Dr. Wang's pioneering area
ED and Premature Ejaculation Treatment or (woman sex conditions suitable for over 40) £60 treatment +consultation time last roughly 1.5 hour for first visit
discount for regular patients.
Fertility...............................................................................................................Prostate Treatment ..............................................................................................
Weight management....................................................................................
Facial Acupuncture, sinus infection, bell's palsy.....................................................
Indigestion, reflux , heartburn...............................................................................
Wart Removal, 100% guaranteed .........................................................................
Herbs.......................................................................................£20-£35 per week
What does our logo means?
It's a Chinese character, means longevity, long life span, We always use it for good wishes .
FURTHER INFORMATION
ACUPUNCTURE
Does acupuncture hurt?
Acupuncture needles are so fine that most people don't feel them being inserted. It is normal to feel a mild tingle or dull ache as the acupuncture practitioner adjusts the needle to direct Qi. While the needles are in place most people feel deeply relaxed which can continue after they are removed.
Before Acupuncture Treatment
First of all, don't come hungry. Have a snack or light meal before your treatment. You are advised to have a shower before your treatment. It's best to avoid alcohol or recreational drugs before treatment. However, you should take your prescription medicines on schedule. Acupuncture practitioners regularly treat patients who are on medications for all sorts of conditions.
Your first consultation
You must tell your Acupuncture practitioner if you have any medical condition.
During your first visit your acupuncture practitioner needs to gain a thorough understanding of your main complaint and your general health and lifestyle. You might feel that some questions appear unrelated to your condition but the information you give helps your practitioner to form a more complete picture of your health and lifestyle. Your acupuncture practitioner will also take your pulse on both wrists and may examine your tongue and feel for areas of muscular tension or pain.
When talking about your main complaint, the practitioner might ask you to describe in your own words what the symptoms feel like and how severe they are. You may also be asked how long you have been having the symptoms, whether they are constant or intermittent and how frequent they are. You should mention any medication that you are taking and whether you have tried any other therapies. In order to make a diagnosis according to traditional Chinese medicine theory and to find the right treatment approach, the practitioner will also want to know more specific details.
Lifestyle advice
Your acupuncturist is likely to suggest ways in which you can enhance the long-term effects of your treatment. This may involve making changes to your diet and daily routine. If necessary you will be referred to other healthcare practitioners for specialist care.
Treatment plan and treatment
Based on all the information you have given, the practitioner will make a diagnosis and put together your treatment plan, which may include lifestyle and dietary advice as well as acupuncture. Your practitioner will use very fine single-use pre-sterilised needles to stimulate specific acupuncture points on your body. Because energy meridians range across the whole body, the points used are not necessarily close to where you experience pain or discomfort. For example, if you suffer from headaches needles might be inserted in your foot or hand.
After the treatment
• Acupuncture has very few side effects and any that do occur are usually mild and self-correcting. Cupping and Gua Sha can sometimes temporarily bruising the skin such bruising is painless and generally clears within a few days .• Drowsiness can occur in a small number of patients, and if affected, you are advised not to drive and operate machinery straight away after the treatment.
• Minor bleeding or bruising can occur as a result of needling. The vasculature of the face is delicate especially around the eye area. Given the nature of the Advanced Cosmetic Acupuncture treatment, capillary bleeding can occur. Whilst this is not detrimental to the objective of the treatment it can be visible in the form of bruising for a number of days. To achieve maximum benefit in certain delicate areas of the body bruising is sometimes unavoidable.
• Light headiness or fainting can occur in certain patients, particularly in the first treatment.
• You should keep the treated skin area water free (dry) and use surgical spirit to clean and antibacterial cream 7 days for infection control.
• Less than three people in a hundred will find their symptoms get worse after their first treatment. This is often a good sign, but you should always tell your acupuncturist about this if it happens to you and last more than 3 days.
• After acupuncture, you may resume your normal activities. Going back to work is fine. If you are tired and have the opportunity to nap, do so. Eat normal meals and drink a lot of water and avoid alcohol.
• Do not use ice after acupuncture. Acupuncture gets the circulation flowing, your Qi and blood moving. If you have swelling, Acupuncture reduces it. When you apply ice it impedes this process. Cold contracts things and slows them down.​

Longevity Oriental Medicine, Suite 205, 44-46 Elmwood Avenue, Belfast, BT9 6AZ
(c100yds from Lisburn Road, City Hospital end of Elmwood Avenue, on the same side as Starbucks)​
open 10am-9pm Monday-Saturday appointment only
Tel : 07747192659 (Dr. Wang Chinese Medicine expert)